- After all of museums, direction in M&M'S World with Marine (a French au pair)! My eyes were filled of colors!! However, we haven't buy a lot of things because it's VERY EXPENSIVE! So I just bought a bag of M&M's that I did myself .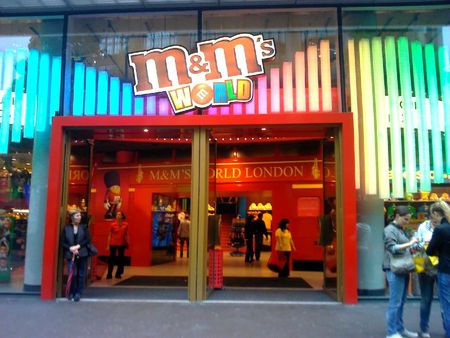 If the colourful of M&M's chocolate buttons were part of your childhood treats and you haven't outgrown them, the good news is that M&M's World Store has arrived in the heart of London .
The M&M's London store occupies four floors and is said to be big enough to house more than 100 double-decker buses.Customers visiting the store will experience a touch of London culture infused into their M&M's experience. It all starts when you step through the colourful, light box window displays and pass through an authentic 1963 iconic London double-decker bus with giant interactive screens .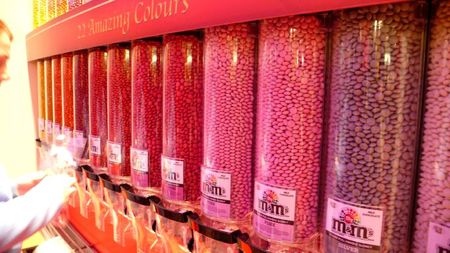 While enjoying chocolate retail therapy, visitors (children) will also be entertained by the much-loved M&M's characters. At the world famous interactive 'Wall of Chocolate' M&M's fans can create their own custom M&M's blend from the full range of 22 colours .
In addition to the huge range of exclusive M&M's chocolates, there are also plenty of M&M's branded products such as clothing, kitchenware, bedding, jewellery and glassware. For the souvenir hunter, there are also seasonal items and specially-designed London-themed M&M's branded products. M&M's in Leicester Square is a new London attraction that kids and adults who grew up on M&M's can enjoy .