mardi 18 octobre 2011
- Dans la série je ne m'y ferai jamais ...
- Courant d'air 1 :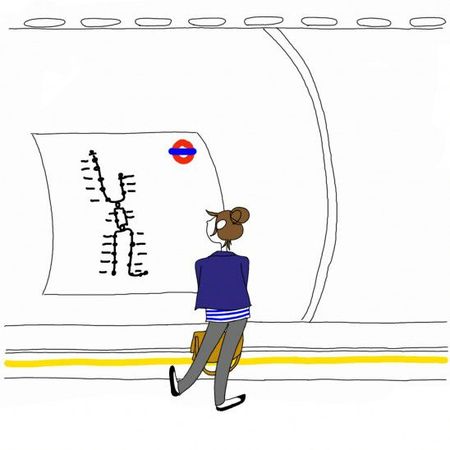 - Courant d'air 2 :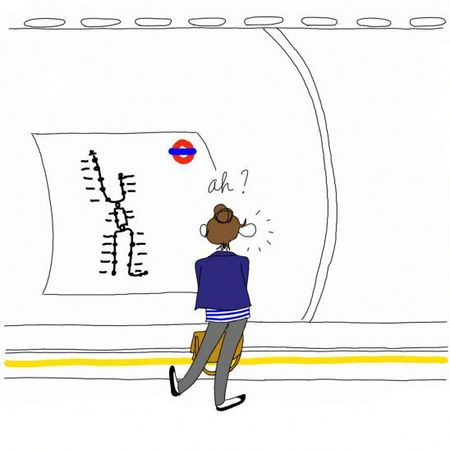 - Courant d'air 3 :
- Courant d'air 4 :
Tunnel + Véhicule quasiment de même diamètre s'y déplaçant à grande vitesse = MEGA courant d'air qui précède de quelques secondes le dit véhicule.
C'est scientifique ça madame. Le tube, ça décoiffe !!
Day - 68!!


I 

can't 

wait for

 Christmas

. It's my favourite period of the year, it's the best celebration! 

One thing that makes the wait better is Halloween and Thanksgiving in the fall. I love those holidays as we

ll... after Thanksgiving passes, it's on. My 

Christmas 

tree goes up and it's time to celebrate for the next month. I love the late night shopping with all the lights, listenning to the car

ols, 

the food baked with the spirit of 

Christmas

, the snow and what you wear, giving and recieving gifts, being indoors when it's dark next to a fire, iceskating in the city, 

Christmas

 sleigh rides, having snowball fights and making things with snow, the candle lit dinners... I love it! And what about you?
 

A

nyone else excited for Christmas

?

So expecting this wonderful day together!


http://www.youtube.com

/

watch?v=cFMUSM4U91g&feature=related
I

 would also like to share a blog that I find beautiful about Christmas:

 

http://25decembre.canalblog.com/
jeudi 13 octobre 2011
- Like all saturdays, let's go to Museum!! Today it's British Museum (even if I already visited). I love the architecture of this building. It's so huge !!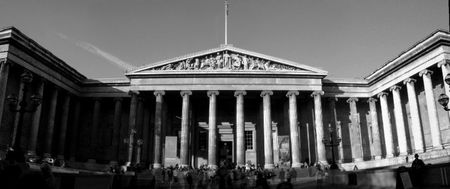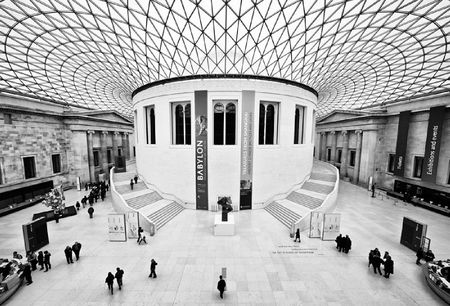 The British Museum is a museum of human history and culture in London. Its collections, which number more than seven million objects, are amongst the largest and most comprehensive in the world and originate from all continents, illustrating and documenting the story of human culture from its beginnings to the present.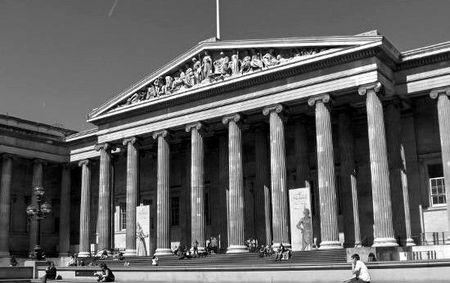 The British Museum is the most visited attraction in London .
- A

fter a good night with my friend Marine in a little Clubnight, we went in 

Madame Tussauds Museum
 for a relax sunday! A lot of pictures with all famous people! It's not a intellectual museum, but it nice 
to spend a good moment

!
Lovely museum .
mardi 4 octobre 2011
- After all of museums, direction in M&M'S World with Marine (a French au pair)! My eyes were filled of colors!! However, we haven't buy a lot of things because it's VERY EXPENSIVE! So I just bought a bag of M&M's that I did myself .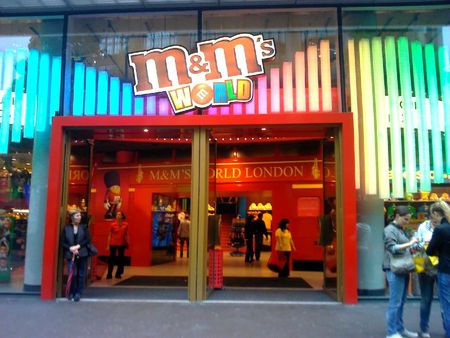 If the colourful of M&M's chocolate buttons were part of your childhood treats and you haven't outgrown them, the good news is that M&M's World Store has arrived in the heart of London .
The M&M's London store occupies four floors and is said to be big enough to house more than 100 double-decker buses.Customers visiting the store will experience a touch of London culture infused into their M&M's experience. It all starts when you step through the colourful, light box window displays and pass through an authentic 1963 iconic London double-decker bus with giant interactive screens .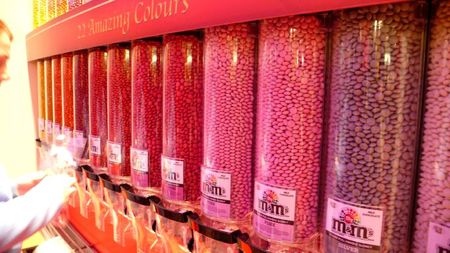 While enjoying chocolate retail therapy, visitors (children) will also be entertained by the much-loved M&M's characters. At the world famous interactive 'Wall of Chocolate' M&M's fans can create their own custom M&M's blend from the full range of 22 colours .
In addition to the huge range of exclusive M&M's chocolates, there are also plenty of M&M's branded products such as clothing, kitchenware, bedding, jewellery and glassware. For the souvenir hunter, there are also seasonal items and specially-designed London-themed M&M's branded products. M&M's in Leicester Square is a new London attraction that kids and adults who grew up on M&M's can enjoy .
- After 5 hours in the V&A Museum, I went to the Natural History Museum. Less interesting for me, because I'm not a scientist, I think however that it is mandatory to go in this museum because it is worth the trip! This museum is very Instructor, we learn a lot of things !
A wonderful collection of both static and interactive exhibits with an ongoing programme of changing exhibitions. Dedicated to all things natural, from the smallest and largest creatures to amazing geoligcal exhibits. Stand and look in ore at the sheer size of the Blue Whale and gaze at the wonder of prehistoric dinosaurs. The Darwin Centre is where you will some of the museums scientists and daily events give you the chance to question scientists and exam the collection of over 22 million creatures preserved in jars of alcohol .
lundi 3 octobre 2011
- Saturday it was V&A museum! This museum is just fabulous! I passed 5 hours inside !
Victoria and Albert Museum: V&A South Kensington is the world greatest museum of art and design, with collections unrivalled in their scope and diversity .
The museum has a huge range of collections of European, Indian, Chinese, Korean, Japanese, Islamic decorative arts, totalling 4 million items. It has galleries for sculpture, glass, jewellery, church plate, armour, weapons, costume, textiles, musical instruments, wrought iron, stained glass, metalwork, ceramics, furniture, architecture, photography, British watercolour artists and much more. The building is Victorian and Edwardian. It covers 11 acres (45,000 m²) and has 145 galleries .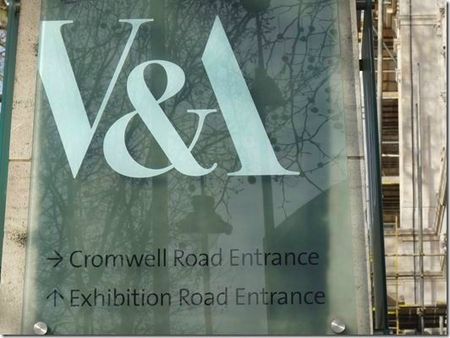 dimanche 2 octobre 2011
- Friday was the first cinema in England for me! It's strange the fact that characters speak all the time in English, but I thought that it would be more difficult for me to understand but the language hasn't been a problem for me! But the story... Already I did not like the last movie of Lars Von Trier (Antichrist) but I thought that this movie would be better! WRONG! The story is very long, people don't speak, the action is very slow... But I want to underline one thing, the movie remain very hooking with the play of actresses and actors !!
Synopsis:
Lars Von Trier's Melancholia, a meditation on depression and the end of the world, stars Kirsten Dunst as the emotionally troubled newlywed Justine whose sister Claire (Charlotte Gainsbourg) throws her a lavish wedding party. As her lack of emotional stability begins to take a toll on Justine's brand new marriage as well as the party - and old wounds are exposed - Claire's wealthy husband John (Kiefer Sutherland) knows a great deal about a planet that is on a possible collision course with Earth. The second half of the movie focuses on Claire, who ends up taking her sister in after the marriage collapses, and also begins to fear that John is hiding apocalyptically bad news .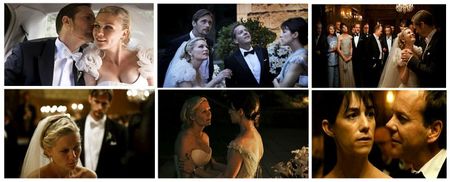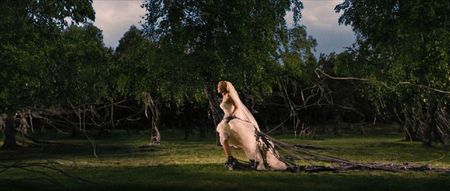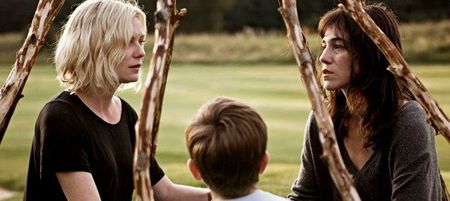 So I'm obviously disappointed (I didn't imagine this) but not sorry because it's necessary to see the acting of actors. It is impressive!
"Dunst and Gainsbourg are both fantastic in starkly contrasting roles ."
mardi 27 septembre 2011
- Saturday and Sunday stroll in London! Wonderful views, images filled eyes! By the way of Big Ben at St Paul's Cathedral or even the National Gallery portrait, we saw all of things !!
I'll let you look these few pictures. Unfortunately this is just a small preview of what I saw!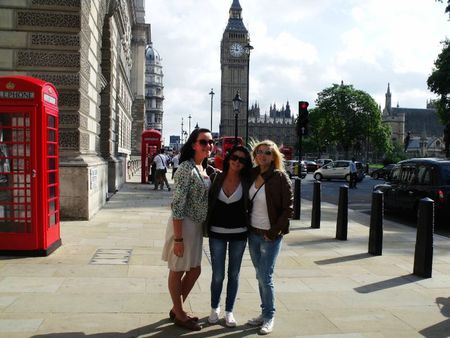 Here, it's my friends Patrizia (Italy) and Viktoria (Hungary).
They are in my class, in Southgate College.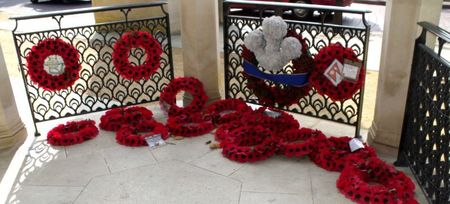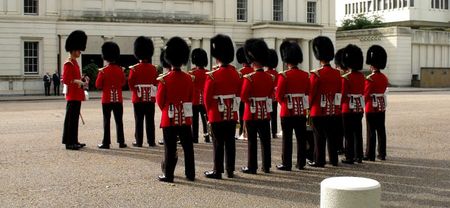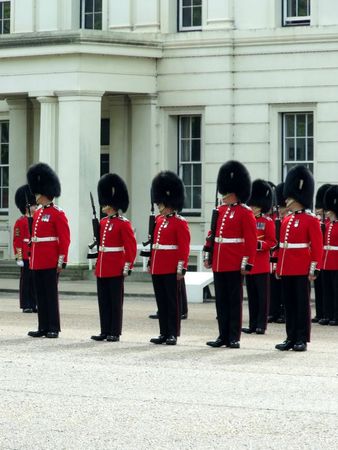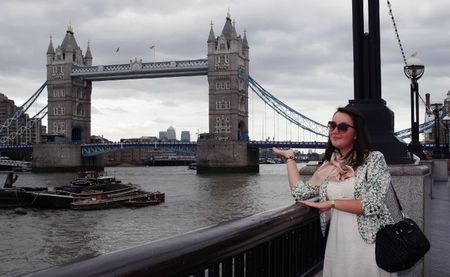 (For more pictures, go to my Facebook
http://fr-fr.facebook.com/people/Charl%C3%A8ne-Guin/100001022493675 !)